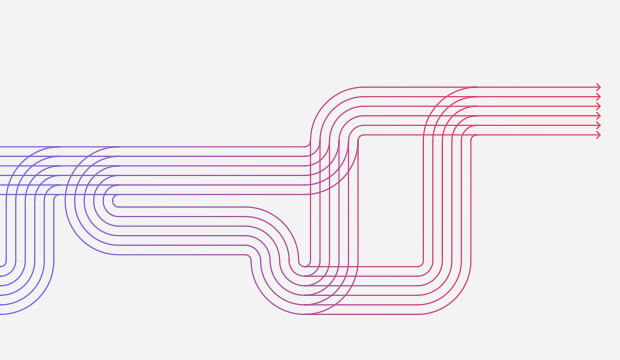 Reprise appoints Fred Schuster as Global Chief Operations Officer
Industry Veteran Brings Unique Global Operations Experience
to Further Bolster Expanding Leadership Team
Reprise, the full-service global performance media marketing unit of IPG Mediabrands, today announced the appointment of Fred Schuster as the agency's new global Chief Operations Officer (COO).
A seasoned executive, Fred joins Reprise with over 25 years of experience developing innovative approaches to global network operations, production and content development, and technology platforms. In his new role as COO, he will be responsible for championing the vision and culture of the agency, as well as managing the implementation and integration of new operations, craft processes, and quality benchmarks across more than 68 offices in 48 countries.
Before joining Reprise, Fred was the Chief Executive Officer (CEO) of Madras, a global Brand Commerce Agency with offices in New York, London, and Bangalore, known for the development of award-winning creative at global scale. Fred also founded Fred&Co., a global creative operations company where he advised both agency and clients on multi-market operations, creative, and production models.
"Fred is one of the industry's finest leaders with a strong reputation of achieving success with agencies, clients, and operations," said Dimitri Maex, Reprise Global CEO. "He brings with him a unique and forward-thinking background that's a perfect fit for our agency model as Reprise continues to extend it's performance marketing capabilities globally. Fred's commitment to collaboration and partnership will help to unify our expansive global network and help to ensure consistent and quality offerings. I look forward to having him join the Reprise family."
Joining Reprise marks Fred's return to the IPG family. While part of IPG/McCann Worldgroup, Fred founded and served as Chief Executive of Craft Worldwide, the content and execution business of the agency that delivers client-centric operating models and an emphasis on the 'craft' of execution.
"I'm thrilled to be part of the IPG network again and to share my experiences with Reprise at such an important time in the agency's growth," said Schuster. "Dimitri is leading Reprise in an inspiring new direction, and I'm excited to be working with him again and help define and strengthen our approach to performance operations."
IPG Mediabrands created Reprise in response to the growing market need for a full suite of performance marketing services to be housed under one roof. In his role, Fred will apply unified standards across robust global craft offerings that include content creation, paid search/social, SEO, and creative, along with eCommerce, and provide support to Mediabrands' sister agencies UM and Initiative.
Our latest digital insights