E-komercija
Pircēja ceļš nedrīkst būt nejaušību kopums, tādēļ Reprise apņemas to iezīmēt un virzīt. Mēs būsim uzticamākais partneris ikvienam e-komercijas kanālam, lai paātrinātu pārdošanas tempu.
Esam pārliecināti,
ka Jūsu potenciāls ir daudz lielāks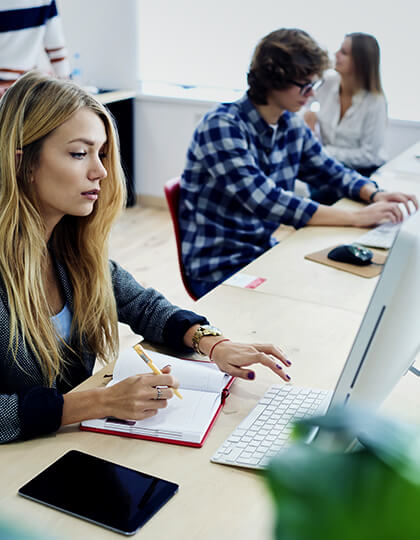 E-komercija pieprasa izlīdzsvarotu mediju, zīmola un piegāžu ķēdes pārvaldību, kā arī izcilu pirkšanas procesu. Apvienojam visefektīvāko reklāmu ar inovatīvu pieeju Zīmola veidošanai.
Mūsu komanda attīstīs Jūsu panākumus, veidojot zīmola pieredzi un sadarbību. Mēs apvienojam SEM (maksas meklētājprogrammas), Display (vizuāļu reklāmas), Digitalās komunikācijas plānošanu un Satura veidošanu ar mūsu zināšanām par Piegādes ķēdēm, Organizācijas uzbūvi, Mazumtirdzniecības pārvaldību un Sarunām ar piegādātājiem. Izstrādāta stratēģija un datos balstīta ārējā tēla pārvaldība ļaus Jūsu Zīmolam uzvarēt konkurences cīņā tiešsaistē.
Neatliec izaugsmi
Mēs, Reprise, piedāvājam savu aizrautību koncentrēties uz Jūsu zīmola Klientu Plūsmu un atklāt to par 100%.
Mūsu misija ir palīdzēt mūsu klientiem veidot labāku pircēja saikni ar zīmolu un ar digitālā mārketinga rīkiem veicināt biznesa attīstību.