SEO
Reprise speciālisti konsultē par Jums piederošo digitālo produktu un kanālu optimizēšanu kā kopumu. Stratēģiski risinām četru digitālo kampaņu komponentu uzlabošanu.
Ieguldi ilgtermiņa attīstībā tur,
kur ir vērts to darīt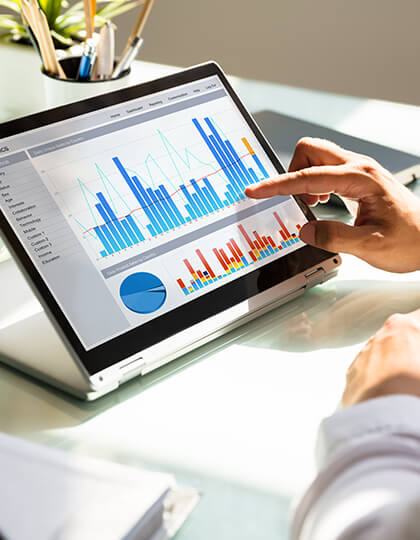 Digitālo kampaņu primārie komponenti ir digitālā pieredze, meklēšanas sistēmu rezultāti (piemēram, Google, Apple Maps), e-komercija (piemēram, Amazon) un nodefinēts reklāmguvums it visos kanālos.
SEO konsultācijas ir process, kurā speciālisti ar dažāda veida zināšanām iesaka uzlabojumus klientiem piederošos, iegūtos un apmaksātos komunikācijas kanālos. Kopīgi darbojoties uzlabojumu ieviešanā Klients var sagaidīt trīs pamata ieguvumus no Reprise SEO pakalpojuma: atpazīstamība, efektivitāte un stratēģija.
Neatliec izaugsmi
Mēs, Reprise, piedāvājam savu aizrautību koncentrēties uz Jūsu zīmola Klientu Plūsmu un atklāt to par 100%.
Mūsu misija ir palīdzēt mūsu klientiem veidot labāku pircēja saikni ar zīmolu un ar digitālā mārketinga rīkiem veicināt biznesa attīstību.