Social
Through a deep understanding of social, we deliver successful business outcomes through data-driven social media strategies & best-in-class paid media activation across a wide range of platforms.
We use a data-driven blend of media, experience and content to drive performance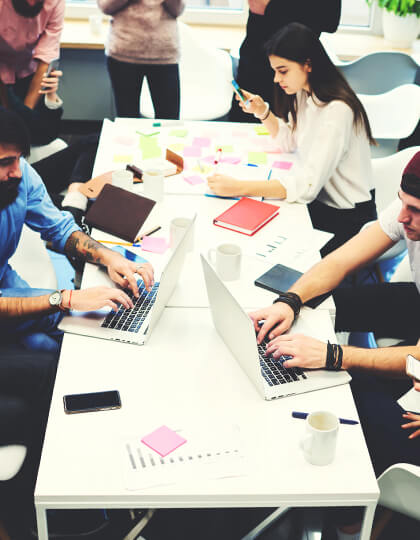 Our team of social specialists integrate closely with overall performance marketing capabilities to provide an audience-first approach that accelerates the flow of consumers through the journey.
Our integrated performance marketing mindset maximizes our media-first approach across social platforms. Success is rooted in our SOURCE methodology, the Reprise operational playbook, which delivers consistent, best-in-class performance outcomes for clients, from awareness to consideration to conversions.
Get in touch today
Very few agencies or marketing partners know how to increase flow for their clients.
Our mission is to help our customers make better connections with brands by
increasing flow throughout their journey.