//
//
Sociālo tīklu platformas
Sociālo tīklu platformas
Veidojam personisku sarunu ar lietotāju par to, kas mudina viņu iesaistīties. Jebkura ieraksta vērtība ir nosakāma kvantitatīvi un dati ir noderīgi nākamās komunikācijas plānošanai.
Mērķtiecīgi virzīta komunikācija
Jūs sapratīsiet, kādēļ to darat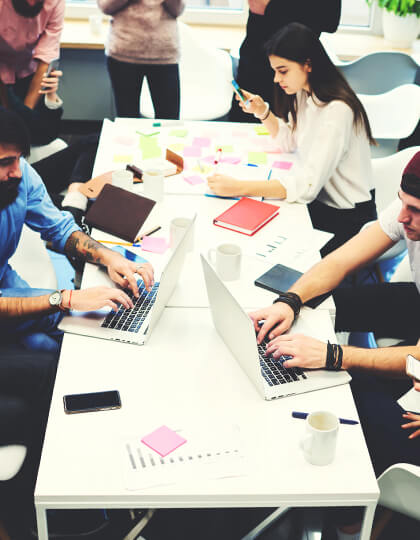 Mūsu sociālo tīklu ekspertu komanda cieši integrējas kopējā mārketinga virzībā. Klientu plūsmas paātrināšanai nodrošinām tādu pieeju, kas primāri ir balstīta mērķauditorijas uzvedības modeļos.
Mūsu integrētais domāšanas veids par digitālo mārketingu maksimāli palielina īstenotās pieejas rezultātus visās sociālajās platformās. Panākumu pamatā ir mūsu Zinātības pārmantošanas metode jeb Reprise metodoloģijas shēma, kurā balstīta pieeja gan atpazīstamības, gan reklāmguvuma vislabākajam sniegumam. Ar dziļu izpratni sociālajos tīklos mēs sasniedzam veiksmīgus uzņēmējdarbības rezultātus.
Neatliec izaugsmi
Mēs, Reprise, piedāvājam savu aizrautību koncentrēties uz Jūsu zīmola Klientu Plūsmu un atklāt to par 100%.
Mūsu misija ir palīdzēt mūsu klientiem veidot labāku pircēja saikni ar zīmolu un ar digitālā mārketinga rīkiem veicināt biznesa attīstību.