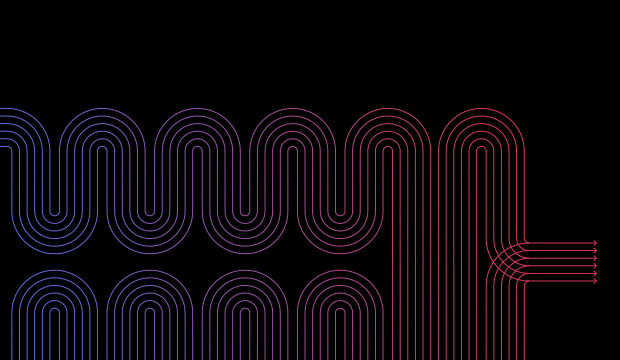 Getting started in SEO
From beginner guides to SEO networking communities to landing an entry-level SEO job.
Written by Lindsay Carboy, SEO Analyst
Individuals and businesses across all industries are beginning to recognize the value that SEO brings to their digital presence. Higher authority, improved user experience, and increased engagement are only a few of the benefits. If you are not yet up to date on the latest SEO best practices, it is not too late to start learning and better position yourself or your business for the future. All that is required when getting started in SEO is a willingness to learn, patience, consistency, and a plan. Below is an introductory framework with helpful steps that will push you closer to where you want to be in your SEO journey.
SEO for Beginners
There is a lot of information about SEO out there: what it is, job listings, current trends, how it is affecting the digital landscape, and more, but don't let that intimidate you. Although unfamiliarity may seem overwhelming, simply starting with the basics is always a safe and productive bet.
Here at Reprise, all employees – whether they're SEO professionals or not – complete an introduction to SEO course that grounds everyone at the agency in the fundamentals of SEO, including important, yet often-overlooked elements of a successful SEO program, such as financial governance and measurement.
Don't fret, however, if you don't work at Reprise. There are numerous SEO for beginner guides, introductory readings, and resources in general that are available online, much of the time at no cost. Begin your introduction to SEO by sitting back, putting on your blue light glasses, taking out a pen and notebook, and getting ready to read.

SEO Certifications
At this point, you can successfully recognize schema markup, define meta data, and tell the difference between a 301 and 302 redirect. So, the next step is to build upon those basics and convert that knowledge into action. Right? Almost. Before you can start your SEO journey, you must first familiarize yourself with the platforms that will serve as your SEO tools.
At Reprise, we have built our own customized, proprietary SEO tools to automate valuable analysis and best serve the needs of our clients. There are also countless platforms available to the broader public in which our teams are all well-versed, each with diverse designs, abilities, purposes, add-ons, and price tags. The specific wants and needs of an individual or business determine which SEO platform is most suitable. Many SEO platforms contain an extensive range of capabilities, and therefore, demand some degree of training or certification to ensure that they are being utilized efficiently and effectively. It would be difficult to dedicate all your time to completing trainings for every possible tool offered, so where should you start?
Google Analytics and Adobe Analytics:

Google Analytics Academy offers free courses specific to Google's tools for analytics and data collection. Courses range from beginner to advanced and even provide trainings for additional Google-owned products, like Data Studio. These courses can be taken at your own pace, and you will be emailed a course certificate upon completion.
Adobe Analytics does offer free introductory trainings through their YouTube channel and beginner's guide, although those interested in getting certified must schedule and pay for an official exam.

Botify, BrightEdge, Searchmetrics, SEM Rush, etc.: These are some of the other SEO platforms that offer trainings, courses, and certifications.

SEMrush Academy offers free SEO courses, available online, for everyone. There are multiple SEO course offerings depending on your preferred area of focus and what you would like to accomplish within this tool. After taking a course, you have access to the corresponding exam and will receive a certification upon completion.
BrightEdge, Botify, and Searchmetrics training resources are only available for their customers, but contain valuable tips and tricks, for those who have access.

Yext: The Yext Hitchhikers program features a comprehensive curriculum via an LMS built on their Pages technology, including courses that range from in-depth tutorials of their technology solutions to more broadly-applicable modules on the basics of SEO, HTML, CSS, and JavaScript.

SEO Networking
Now that you've read through all the beginner's guides and taken notes, completed a handful of online trainings and certifications, and even put your learnings into practice, you may be starting to get a hang of this. But SEO, as with any modern craft or industry, is constantly evolving. Having mastered the basics, you're off to a good start, but how can you keep on top of the latest trends, improve your abilities, and overcome the inevitable obstacle? Let's talk networking.
We network to connect, learn, and build relationships with those in a similar discipline or with similar passions. You have probably already experienced networking in a business environment or extracurricular setting, and a lot of the same strategies and benefits translate to SEO networking. The question to ask isn't why should you start networking, rather how can you find online networking communities to meet other SEO marketing professionals?
Social Networking Sites
While these aren't specifically SEO social networks, SEO professionals tend to be active LinkedIn, Facebook, Twitter, and Reddit users.
Additional Digital Marketing Communities

SEO Forums: With dozens of options across the internet, SEO chat forums are designed to connect professionals and beginners alike, with discussion and question-based layouts. Webmaster World, SEOForum, and WarriorForum are a few to start with, but with a more advanced search, you can find forums that are tailored to your specific questions.
Slack: Widely used throughout businesses of all sizes, Slack not only serves as an intra-team communication platform, but also as a chat room for specific topics, including SEO. A couple helpful digital marketing and SEO slack channels are OnlineGeniuses and BigSEO.

SEO Events, Conferences, and Meetups (in person or virtual)

SEO Conferences: These are more accessible now than ever as people everywhere are recognizing their ability to attend events virtually. Among local, national, and international summits, there are more than enough options to suit your schedule or desired path of learning. Many of these events are a combination of talks, discussions, and breakout sessions – all ideal for networking with others in the digital marketing and SEO field. Here's a calendar of SEO events, and a calendar of digital marketing conferences.
SEO meetups: Platforms such as Meetup.com offer local SEO experts the opportunity to connect (and even those not-so-local with the rise of virtual meetings and hangouts). You can choose between a formal SEO meetup with scheduled speakers or a more casual SEO hang-out variety can exist, or go to both, because with Meetup, anyone can host or bring life to an event.
How to Find Entry Level SEO Jobs
You've read, you've studied, you've networked, you've experimented, and now you are ready to take the final step on the first flight of your SEO journey: you are ready to land an entry level SEO job. But what exactly should you take into consideration during this job search?
Update your resume: Make sure that your resume reflects your SEO abilities by including any trainings and certifications you have completed. Organizations may already use the platforms associated with the certifications and be on the lookout for candidates who are qualified, or they'll recognize that you are capable of learning and successfully completing necessary courses for future reference. Additionally, if you have taken on any volunteer or personal projects implementing your SEO learnings, this is the time to showcase those. Your experience is more than just your paid jobs, so be sure to document contributions to any ongoing projects of which you may be a part.
Research companies and roles: Are you interested in working across multiple digital marketing channels or specifically in SEO? Do you want to be the sole SEO expert for a small, local business, or do you want to be part of a large team spanning different cities and countries? Are you most drawn to in-house SEO for a single organization or are you ready to join the best enterprise SEO agency in the world? Narrowing down the type of organization can help weed out the listings you are less than enthused about, and help you focus on places that best fit you and your professional goals.
Apply: Check out various job boards and note the listings that stand out. Explore the company websites, note their goals, values, culture, and so on. Tailor your resume to individual opportunities and follow application instructions clearly, ensure that you format your documents correctly, answer any additional questions, and submit your application through the preferred channel. A great place to start browsing is the Reprise Careers Page where you can get an idea of the desired skills, qualifications, and expectations that agencies consider for entry level SEO positions. If you're interested, you can even apply for our open SEO roles!

Conclusion
Exploring any new skill, venture, or profession can seem daunting at first, but breaking down the process step by step can alleviate a lot of the stress, feelings of imposter-syndrome, and beginner's doubt that one may experience. This applies to getting started in SEO, and we hope this guide helps set you up for success as a future SEO expert!
For any questions, please reach out to Dan Toplitt, SVP Head of US SEO: daniel.toplitt@reprisedigital.com
Our latest digital insights